The Coburn Medical Department is a separate specialty division, servicing the globe, dedicated to the insurance industry uncovering fraud.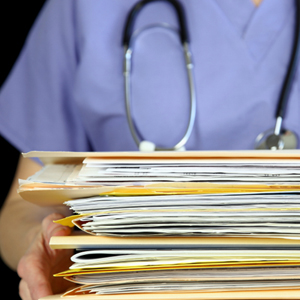 Our Worldwide Medical History Searches include a search of the 16 facilities closest to the claimant and up to a 500+ mile radius. It will reveal when and where medical treatment occurred and flush out activities such as undisclosed prior treatments for the same injury, drug seeking behavior, divulge if treatment is occurring with an alias name or a different name in which the claim was filed and unveil if the subject is currently treating elsewhere for the same injury. Our reports surpass the industry standard by providing the most comprehensive and in-depth information available. Customizable medical history searches can also be conducted. Knowing if the current injury is pre-existing may be invaluable in determining the issue of liability.

Providing the most diverse medical search options available in the industry, we also offer Medical Record Retrieval services.

Our Medical Inspections serve to provide critical evidence in the fight against insurance fraud. If you suspect health care providers and/or attorneys are billing for non-existent conditions and injuries, contact us to uncover the truth.

Additionally, and at no cost to you, we provide instructions on how to best use our medical services. Capitalizing on this information will add savings to your bottom-line.

Abiding by the United States' HIPPA Regulations, and other Federal and State law, is paramount when conducting medical searches. This cannot be left to chance. Our Attorney owned and operated Agency brings peace of mind knowing our means and methods are legal, ethical and the most effective in the business.
If you already have a login, please complete the Investigative Referral Form or go to our Request Form page to request a login or download a form for services.
Our services are competitively priced and flat rates are available.
Contact us for additional pricing information and volume discounts.

We specialize in rush cases and offer 24/7 responses.